When it comes to your commercial construction ventures in Phoenix, DumpStor of Location is your dependable partner for all-encompassing dumpster rental solutions. Whether you're a construction contractor overseeing a sizable development project or part of a government agency handling public construction initiatives, we've got the ideal dumpster solution to meet your unique needs.
Who Benefits From Our Dumpster Rentals
When dealing with commercial projects involving construction, renovation, or demolition, a construction dumpster rental can be a game-changer. DumpStor of Location offers the perfect solution for a wide range of professionals and organizations in Phoenix looking to efficiently manage waste and debris.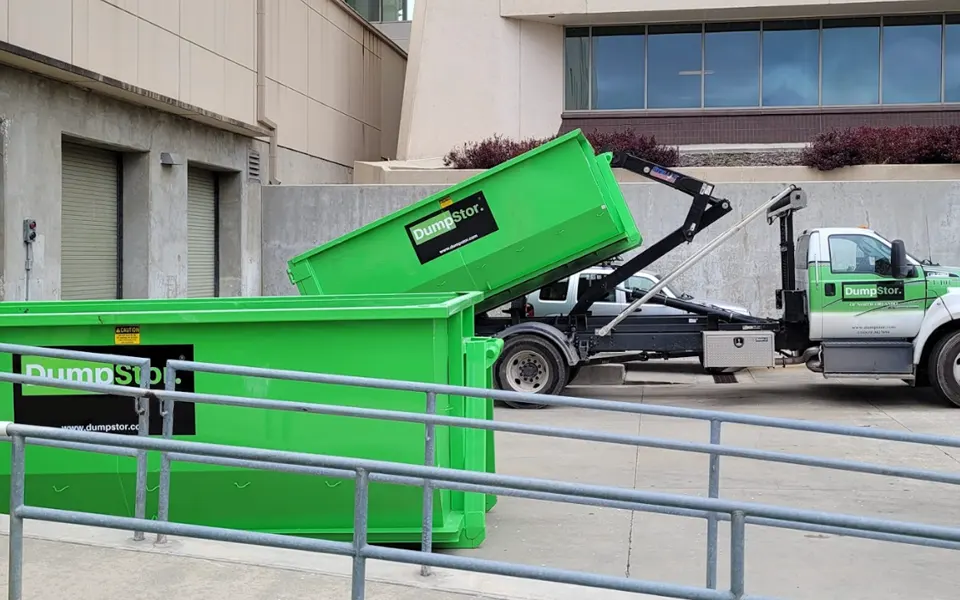 Our services cater to a wide spectrum of professionals and organizations, including: 
General and specialized contractors
Municipalities
Industrial facilities
Government agencies
Roofing professionals
Landscaping experts
Restoration contractors
Remediation specialists
Demolition experts
Home builders
Fence and deck contractors
General contractors
Retail and commercial tenants
Recycling professionals
Home improvement contractors
What Types of Projects Demand a Dumpster?
DumpStor of Location understands that various commercial construction projects in Phoenix generate diverse types and quantities of waste. That's why we offer a versatile range of dumpsters meticulously designed to meet your specific requirements.
Our dumpsters prove ideal for a myriad of commercial construction projects, including but not limited to: 
Siding replacement or removal
Roof replacement or removal
Office cleanouts and renovations
Home renovations
New construction projects
Metal Recycling
Landscape projects
Large construction projects
Demolition projects
Kitchen remodels
Basement remodels
Fence removal or installation
Deck removal or installation
Concrete and asphalt removal
Drywall removal
Floor replacement and removal
Fire, water, and flood damage restoration
Home remodeling projects
Commercial building remodels
Cities Served
At DumpStor of Location, we proudly serve a wide range of cities and communities, ensuring that our top-notch commercial construction dumpster solutions are easily accessible to professionals and organizations across various regions. Our commitment to convenience and efficiency extends to numerous cities, making us your go-to partner for waste management in Phoenix and surrounding areas.
Explore Our Comprehensive Dumpster Selection
Are you ready to find the perfect dumpster for your commercial construction endeavor in Phoenix? Discover DumpStor of Location's diverse range of dumpsters expertly designed to meet your precise needs. Whether you're overseeing building renovations, managing a substantial construction site, or tackling specialized projects, we have the ultimate solution to keep your project on track. Don't let waste and debris hinder your progress—explore our extensive dumpster lineup today!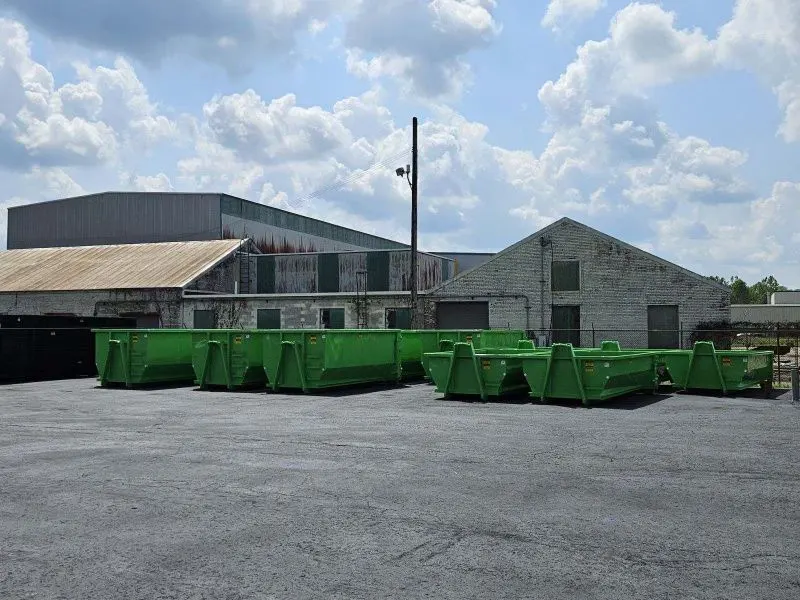 The DumpStor of Location Difference
Choose DumpStor of Location as your reliable partner for construction dumpster rentals in Phoenix. We bring expertise, experience, and exceptional customer service to every rental.
Here are some notable advantages of choosing DumpStor of Location for your dumpster rental needs.
With years of industry experience, we understand the unique requirements of construction projects in Phoenix. Our knowledgeable team is well-equipped to provide you with the right dumpster size and tailored waste management solutions.
At DumpStor of Location, we take great pride in our commitment to delivering dependable and efficient service. Rest assured that you can rely on us for punctual delivery and timely pick-up of your construction dumpster.
We understand the importance of keeping your project on track, and our dedicated team is here to ensure everything runs smoothly. That's why we offer a seamless waste management experience in Phoenix.
At DumpStor of Location, we understand the importance of balancing quality and affordability. That's why we offer competitive pricing that doesn't cut corners on excellence. We believe in providing cost-effective solutions that align with your project budget in AZ.
With our flexible rental options, you have the freedom to choose the duration that perfectly matches your unique requirements. We're here to ensure you get the best value without compromising on the results you deserve.
Here at DumpStor of Location, customer satisfaction is our top priority. Our friendly and knowledgeable customer service team is here to support you with any questions or concerns you may have in Phoenix.
We're just a call or message away, ready to provide the assistance you need. If you have common inquiries, feel free to check out our FAQs page for quick answers. We're always here to ensure your experience with us is smooth and enjoyable.
Get Your DumpStor Rental Today
DumpStor of Location is your trusted choice for construction dumpster rental in AZ. Request a quote easily through our website or give us a call. Our friendly team will guide you through the rental process, providing transparent pricing and flexible duration options.
Once you've reserved your dumpster, leave the heavy lifting to us. We'll promptly deliver your construction dumpster rental directly to your site in AZ. When you're done filling it up, just give us a heads-up, and we'll handle the rest, ensuring a hassle-free experience for you.
Call us at 623.555.9876 today to learn more about how to rent a construction dumpster for your project in Phoenix.