When it comes to your residential projects in Phoenix, trust DumpStor of Location to be your reliable partner for residential dumpster rental solutions. Whether you're a homeowner embarking on a DIY project, part of an HOA managing community improvements, or a renter looking to simplify a move, we have the ideal dumpster solution for you.
Who Benefits From Our Dumpster Rentals
When it comes to residential projects that involve decluttering, renovation, or construction, a residential dumpster rental can make a huge difference. DumpStor of Location provides the perfect solution for a wide range of individuals and organizations in Phoenix looking to efficiently manage waste and debris.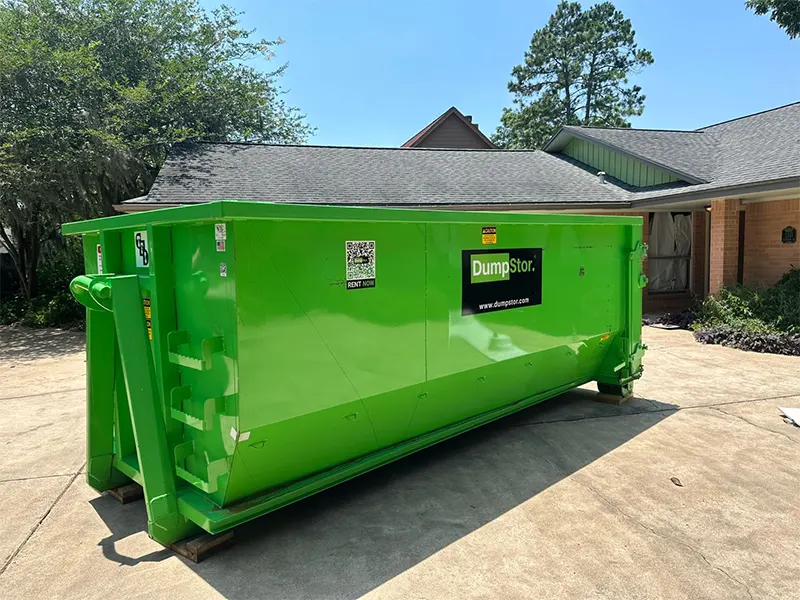 Here are some of the people that benefit from our residential construction dumpsters: 
DIY Enthusiasts
Homeowners
Homeowners' Associations (HOA)
Renters
Community Leaders
Residential Projects That Demand a Dumpster
DumpStor of Location understands that various residential projects in Phoenix can produce different waste and debris. That's why we offer a versatile range of dumpsters that conveniently fit in your driveway.
Our dumpsters are ideal for a wide range of residential projects, including but not limited to: 
Home Clean-Outs
DIY Projects
Home Renovations
Spring Cleaning
Estate Clean-Outs
Moving
Decluttering
Kitchen and Bathroom Remodels
Fence and Deck Work
Concrete & Asphalt Removal
Drywall Removal
Floor Replacement and Removal
Fire, Water, and Flood Damage Restoration
Home Remodeling
Cities We Serve
DumpStor of Location is committed to ensuring that our top-quality services are within easy reach of individuals and organizations all over Phoenix and its surrounding cities.
Explore Our Dumpster Selection in Phoenix
Are you ready to find the perfect dumpster for your residential project in Phoenix? Discover DumpStor of Location's diverse range of dumpsters expertly designed to meet your precise needs. Whether you're renovating your home, decluttering, or tackling a major DIY project, we have the ideal solution to keep your project on track. Don't let waste and debris slow you down—explore our extensive dumpster lineup today!