Dumpstor Rio Grande Valley
Please check with your local Dumpstor to confirm their Dumpstor lineup.
We service:
Residential
Commercial
Industrial
Contractors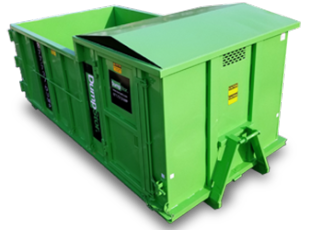 DUMPSTOR
PRO
The DumpStor Pro is the ultimate dumpster in job site convenience. Space to lock tools, building materials and equipment while having a dumpster for trash removal over the course of the project. Fitting in a standard parking space, this patent pending dumpster is here to help save you time, space, and money.
12 Yd Open Top Dumpster With 312 Cubic Ft Of Lockable Storage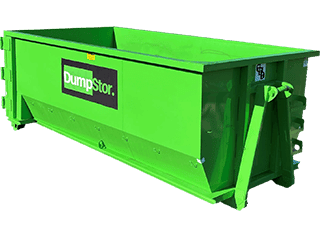 20YD
OPEN TOP
The 20yd Open Top is a great option for debris removal needs for construction projects large and small. This 20 yard dumpster fits in a standard parking spot.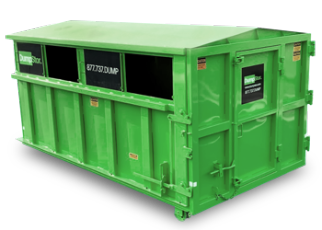 20YD
ENCLOSED
The 20yd Enclosed handles debris removal projects where the customer wants to limit neighborhood dumping in their container and to keep rain/wind from disturbing the contents. The 20yd Enclosed allows customers to adhere to EPA regulations pertaining to rainwater runoff pollution.
The DumpStor

Difference
DumpStor is a dumpster rental company with an innovative, unique edge. Hitting the sweet spot with our efficiently sized Open Top and Enclosed Dumpsters, DumpStor took it a step further by bringing together the $70 billion waste management and mobile storage industries into one patent pending product – The DumpStor Pro. The DumpStor Pro helps customers combat the $1 billion+ per year job site theft problem by providing lockable storage space with the convenience of an open top dumpster.
Additionally, our enclosed dumpsters offer many benefits including adhering to EPA rainwater pollution requirements, keeping debris contained in inclement weather and limiting unwanted dumping.
We focus on providing simple and effective solutions for our customers by taking into consideration the protection and value of their tools, the protection of the driveway, and the restricted space each site may have. Our 3 Product line-up gives every contractor, home owner, commercial and industrial customer all the conveniences within one company for their dumpster rental needs.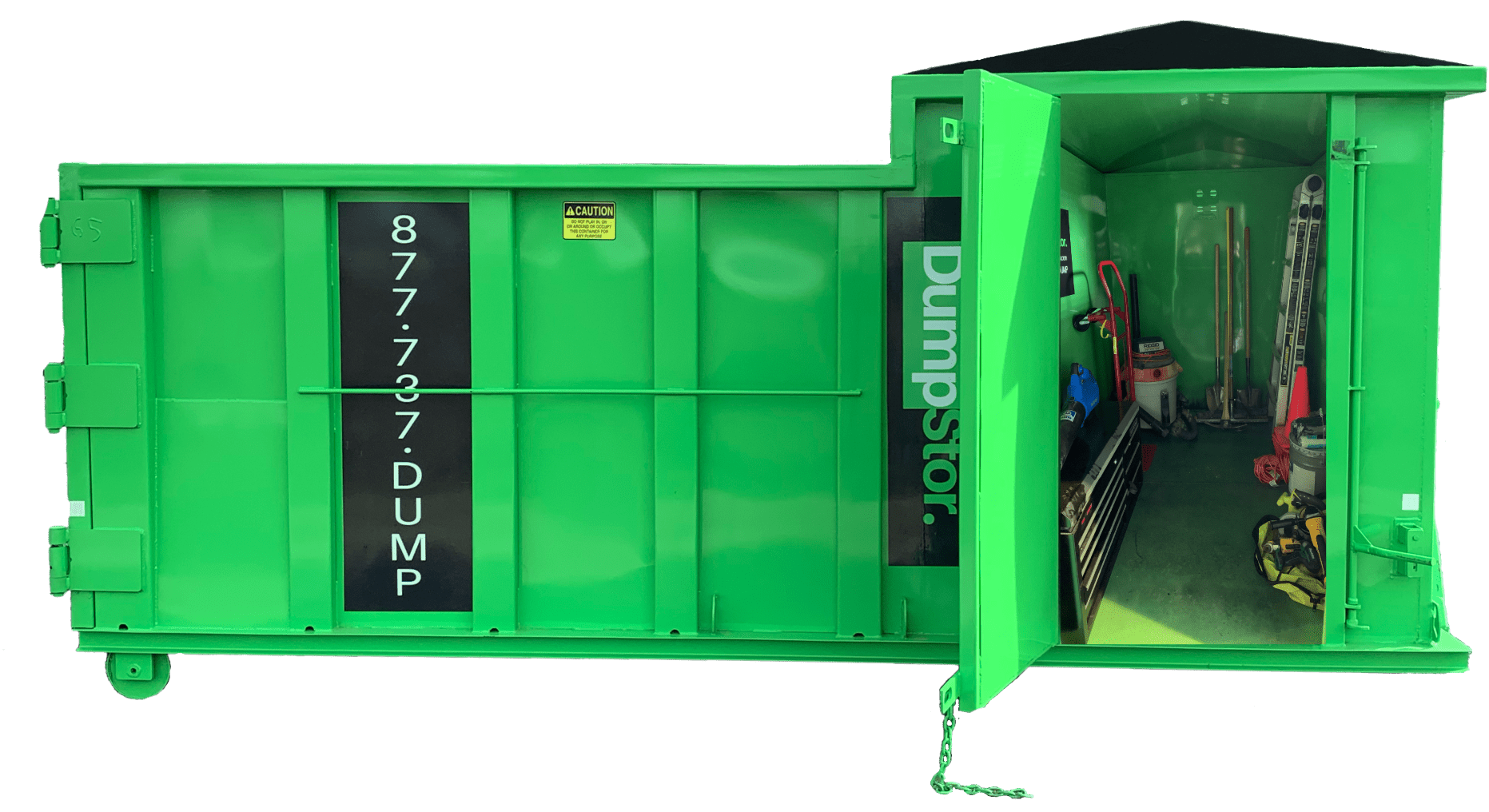 Dumpstor
Delivers Project
At DumpStor, one of the most important things to us is giving back to the community. Every other month we take a portion from each dumpster rental and donate to a great cause that we find near and dear to our hearts.

Expires Feb 28, 2022
The DumpStor Delivers Project for February
In the month of February, we are proud to be donating to a great cause and charity, The American Heart Association's Go Red for Women. This initiative provides essential awareness and education to detect heart disease and stroke in women, which 1 in 3 women will suffer from.
View Details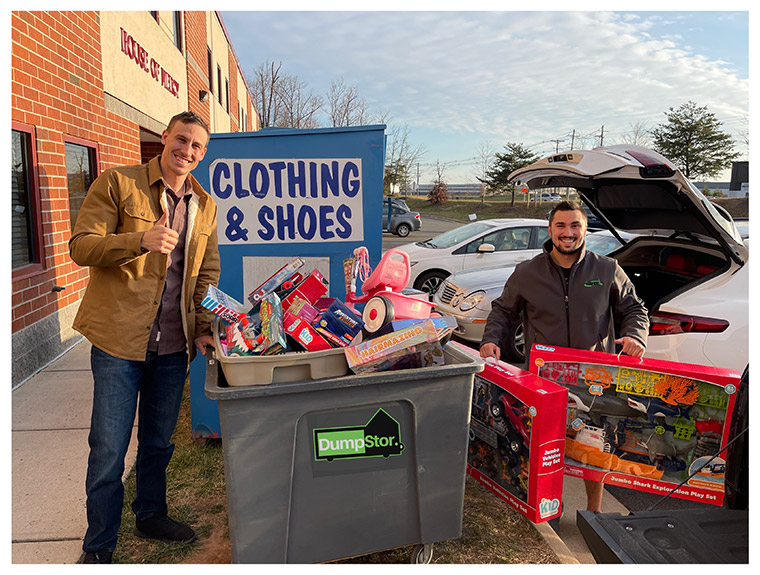 Expires Dec 31, 2021
DumpStor Delivers Project for December
In the month of December, we are proud to say we were able to donate gifts to the House of Mercy Holiday Toy Drive who provided gifts to over 400 kids in the community. We hope everyone had a great holiday this year! Stay safe and healthy!
View Details

SAVE MONEY
Lock up valuables to prevent theft
Save time by storing tools and equipment on-site

Convenient Product Offering
Patent pending dumpster and storage combination container
20 yd Open Top dumpster
Fully Enclosed 20 yd dumpster

SPACE SAVING
All dumpsters fit in a standard parking space
Dumpster/storage combination eliminates the need for multiple containers

Reliable Service
Track your delivery via customer portal
Next day service

Driveway Protection
We Protect Your Property
Driveway friendly trucks
DumpStor Pro
Prevent jobsite theft by utilizing lockable storage unit
Debris removal and storage all convenience all in one unit

Environmentally Friendly
We utilize recycling centers as often as possible
20 yd enclosed dumpsters help meet EPA regulations
We recycle commodities
State of art equipment
Clean dumpsters
Late model trucks
Kevin K.
I am using them for over a year and I have tried different companies and they are the best. Great service, punctual, easy to communicate and very accommodating. I highly recommend them.
Brian M.
Great working with the whole team. I've needed a few roll-offs per day over the last 3 months. They've always been great about keeping up with our project's needs. Special thanks to Mona. She is great about communicating when dropping and pulling. She has gotten me out of a few binds when I've forgotten to make space or people have moved my cones. DumpStor makes me look good to my superiors and the property.
Ryan A.
We have used DumpStor for several projects. The team is professional, polite, and responds quickly to questions or concerns. We highly recommend them.
FAQs
Dumpstor rental rates vary by the size of the dumpster, the length of the rental and any extra options that need to be added. Understanding the dumpster load capacity, a realistic timeframe for the length of the rental, and the location of dumpster placement are all key to finding the right dumpster at the right price. We will be happy to provide a quote based on your situation.
It's important to know if your city require any permits. City or county permitting costs will not be included in the cost of your dumpster rental, in most cases.
There are many situations that you may need a dumpster rental. A few are:
• Construction Job Sites
• Preparing to Sell a Home
• Residential Remodeling
• Landscaping Projects
We offer 3 convenient dumpsters for our customers.
Our 20 Yard Open Top is our most commonly rented dumpster, which is an open top 20 Yard dumpster.
The DumpStor Pro is our innovative patent pending dumpster that offers both storage and dumpster capabilities. The dumpster portion offers a 12 Yard dumpster and a 6' W x 5'6" L x 6'4"H storage compartment.
The 20 Yard Enclosed is an enclosed 20 Yard dumpster that offers side windows and rear dump door access to allow for disposal of material.
We will only place dumpsters on flat surfaces and on hard surfaces such as concrete, asphalt or gravel. We will not drive on lawns or soft areas to place a dumpster. We also cannot place a dumpster where the truck has to lift a dumpster underneath powerlines or other obstructions such as large tree branches.