Dumpsters

Offered

Our dumpsters are great for home cleanouts, renovation projects, DIY projects, demolition jobs, and construction projects large and small.
20yd
Open Top
The 20yd Open Top is a great option for debris removal needs for construction projects large and small. This 20 yard dumpster fits in a standard parking spot.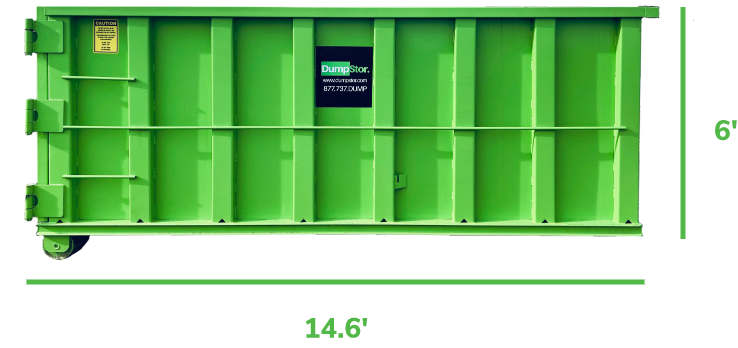 20yd
Enclosed
The 20yd Enclosed handles debris removal projects where the customer wants to limit neighborhood dumping in their container and to keep rain/wind from disturbing the contents. The 20yd Enclosed allows customers to adhere to EPA regulations pertaining to rainwater runoff pollution.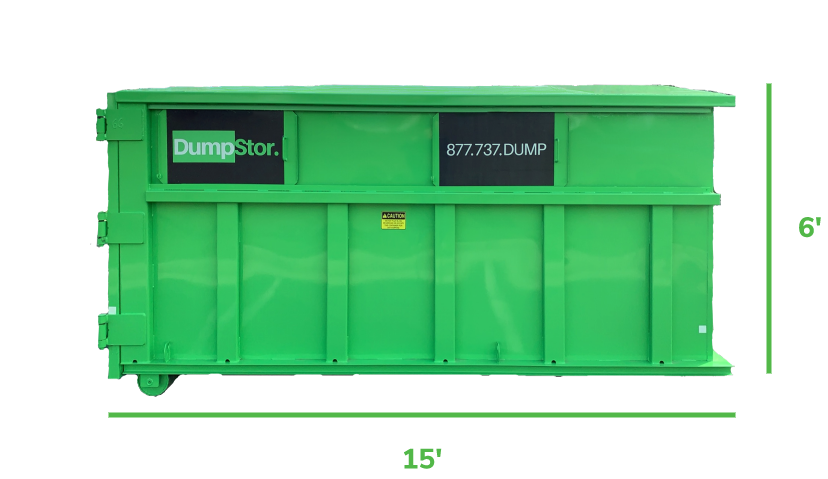 DUMPSTOR
PRO
The DumpStor Pro is the ultimate dumpster in job site convenience. Space to lock tools, building materials and equipment while having a dumpster for trash removal over the course of the project. Fitting in a standard parking space, this patent pending dumpster is here to help save you time, space, and money.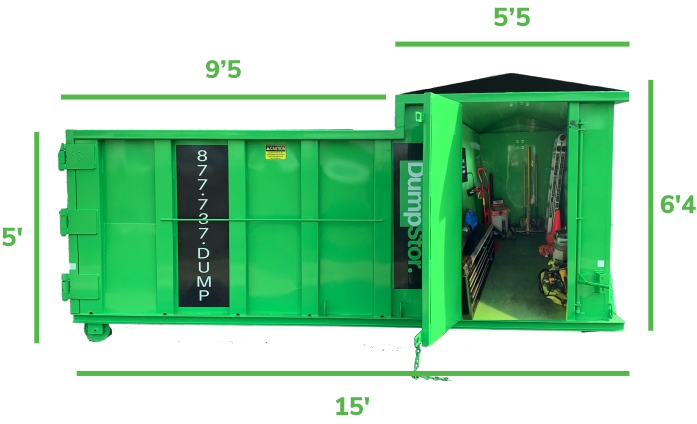 SAVE MONEY
Lock up valuables to prevent theft
Save time by storing tools and equipment on-site

SPACE SAVING
All dumpsters fit in a standard parking space
Dumpster/storage combination eliminates the need for multiple containers

Unique Product Offering
Patent pending dumpster and storage combination container
20 yd Open Top dumpster
Fully Enclosed 20 yd dumpster

Reliable Service
Track your delivery via customer portal
Next day service

Driveway Protection
We Protect Your Property
Driveway friendly trucks

DumpStor Pro
Prevent jobsite theft by utilizing lockable storage unit
Debris removal and storage all convenience all in one unit

Environmentally Friendly
We utilize recycling centers as often as possible
20 yd enclosed dumpsters help meet EPA regulations
We recycle commodities

State of art equipment
Clean dumpsters
Late model trucks
FAQ

BLOCK

You've got questions, we've got answers!
I'm interested in becoming a DumpStor Franchisee, how can I learn more about the opportunity?

Here is the link to our Franchise Opportunities information! We look forward to discussing the opportunity with you.
How do I contact DumpStor Franchising corporate?

Please refer to our About Us page for a phone number and email contact information.
What is a roll-off dumpster?

A dumpster is a great way to dispose of large quantities of trash, demolition material and home cleanout items.
What size dumpsters do you offer?

We offer 3 convenient dumpsters for our customers.

Our DumpPro is our most commonly rented dumpster, which is an open top 20 Yard dumpster.
The DumpStor Pro is our innovative patent pending dumpster that offers both storage and dumpster capabilities. The dumpster portion offers a 12 Yard dumpster and a 6' W x 5'6" L x 6'4"H storage compartment.
The StorePro is an enclosed 20 Yard dumpster that offers side windows and rear dump door access to allow for disposal of material.
Can we place dumpsters on the street?

Each municipality has different regulations and permit requirements concerning dumpsters placed on private property, streets or other public right of way. Contact your local munipality and they will provide you with any regulations and the information to obtaining permits. DumpStor does not provide or obtain permits required.
What additional fees are there?

We include weight and initial rental period days in our base pricing. Frequently, you will fall under those categories with no additional fees. If you exceed either the included weight or rental days, we will charge a pro-ratable weight fee for the overage and a daily rental for each day over the initial rental period. We also have fees for certain materials, including mattresses, tires and appliances.
Will the dumpster damage my property?

We take every precaution to prevent causing any damage. We utilize lighter, driveway friendly trucks and we place pads underneath the dumpster rollers when placed on asphalt or concrete. DumpStor is not responsible for any damage caused by regular operation of dumpster delivery or pickup.
Where can I place the dumpster rental?

We will only place dumpsters on flat surfaces and on hard surfaces such as concrete, asphalt or gravel. We will not drive on lawns or soft areas to place a dumpster. We also cannot place a dumpster where the truck has to lift a dumpster underneath powerlines or other obstructions such as large tree branches.
Can I keep the dumpster for longer than the initial rental period?

Yes, you can keep the dumpster as long as you need! After the initial (10) day rental
period, there's a daily rental fee of $15/day.
What material is not allowed in the dumpsters?

We accept most household clean out and construction project materials. We do not accept any kind of paints, liquids, dirt, concrete or hazardous materials. We can not accept propane tanks, batteries or gas tanks. Several items we accept but require additional charges, such as tires, mattresses and appliances.
How does the dumpster rental process work?

It's very easy – You can call, text or email with us to discuss dumpster options and pricing. Once you pick the option that works for you, just inform us of the date, address and dumpster placement location you'd like. After that, we will process the payment and reserve your spot on the dumpster delivery schedule.
What forms of payment do you accept?

We accept all major forms of credit cards.
Does someone have to be on-site to sign for a dumpster upon arrival and pickup?

No one has to be there for delivery or pickup. We will ask for a description (and if you want to send us a picture, that works too) of the location you would like the dumpster placed. We just ask that the designated location is clear of any vehicles, materials and any other obstructions.
How full can I fill the dumpsters?

We ask that the Dump Pro and the DumpStor Pro not be filled above the top of the dumpster brim. We cannot have materials sticking above the top as it becomes illegal to transport and potentially dangerous if items fall out. We also utilize tarp systems, so materials that extend past the top of the dumpster can potentially rip the tarp. As for the Store Pro, as it is an enclosed dumpster we ask that the material stay below the sliding windows.
You mentioned Storage and Debris removal with the DumpStor Pro, how will I do this?

Our DumpStor Pro will allow you do to this. Over the course of your project, you can store appliances, tools, metal commodities, building materials, etc. in the front storage
portion of the unit, while disposing of trash debris in the rear dumpster. Please notify us if you plan on recycling/disposing of metal commodities in the front portion.
Does DumpStor provide driveway protection?

Yes, as part of our service, we offer wheel blocks to offer a protection that keeps the dumpsters wheels and rails from even touching your driveway!
What are the size measurements of the dumpsters?

DumpStor Pro: 9.5'L x 5'H x 8'W (Dumpster Portion Only)
15'L x 6'4"H x 8W (Entire Unit)
Dump Pro: 14'6" L x 6' H x 8' W
Store Pro: 15' L x 6' H x 8' W